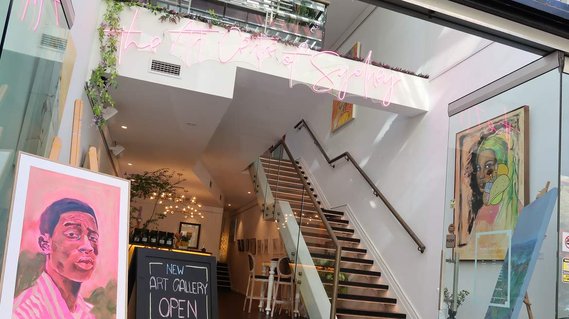 ARTIST APPLICATION
If you'd like to Exhibit in a solo show please refer to Mezzanine Gallery Hire and for any further information, please feel free to email theartcentreofsydney@gmail.com with object Mezzanine Gallery Hire.
If you're not ready for a solo show and you're interested in exhibiting along other artists via Consignment, please Email 8 of your recent works with titles, details of the paintings, CV/Artist Statement and a little description of what you're looking for.
Looking forward to collaborating with you!
Find us at...
259 Victoria Street
Darlinghurst NSW 2010
Gadigal Country
Opening hours...
Tues, Wed, Thurs & Sun: 10am - 7pm
Fri & Sat: 10am - 9pm
*Closed on Mondays.
Subscribe to Our Newsletter Sign up with your email address to receive news and updates.